---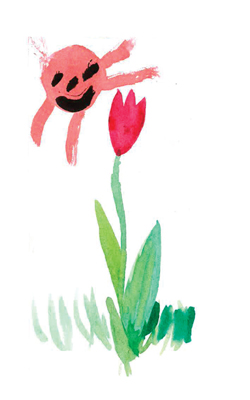 As a non-profit organization, your generosity enables us to be truly family-centered, to offer families services that are so well-integrated and coordinated that the families themselves never know the number of different funding streams and programs that have been woven together behind the scenes for their benefit. What families know is that they can count on us to be there for them whenever they need us, to meet them in their homes, to welcome them to our center and to extend sincere and professional support to help them achieve their goals. Please consider making a gift to The Family Place.
Donate by Mail
Make a tax-deductible contribution by mailing your check to: The Family Place, 319 US Rte 5 South, Norwich, Vermont 05055
Donate Online
Make an online donation by credit card via PayPal (click here) or call 802-649-3268 to make a credit card donation over the phone. If you have special notes about your donation – for example, a gift in memoriam – please write in the section, "Add special instructions."
Recurring Donation
If you would like to make a recurring donation, please complete the form below:
Other Ways to Give
We are also pleased to receive donations of securities, stocks or bonds. Contact us for information.
Donate An Item
We invite you to browse our wishlist (click here to download) for the programs of The Family Place. Your purchase of one of these items is a tax deductible gift to The Family Place and goes directly to supporting our client families and programs. To purchase an item on the list, donate the amount of the item through PayPal (click here) and mention the item in the section, "Add special instructions." Or, mail a check – made out to The Family Place – to: The Family Place, 319 US Rte 5 South, Norwich, Vermont 05055.
Donate Your Time – Volunteer!
There are many ways to help out at The Family Place. We are always looking for volunteers to help with events, fundraising, programs and garden and playground maintenance! If you're interested in becoming part of our volunteer team, please contact us at with your interests and availability and we'll be in touch with opportunities.
AmazonSmile
Support us when you shop at smile.amazon.com/ch/03-0305264 and Amazon will donate 0.5% of the price of your eligible purchases to The Family Place. What is Amazon Smile? AmazonSmile is a simple and automatic way for you to support your favorite charitable organization every time you shop, at no cost to you.
We greatly appreciate any help you are be able to offer The Family Place. Together we can improve the lives of generations to come.
I only had to witness the budding success of one single mother and her young child to know that I was putting my energy and financial support in a program that is making a huge difference – for their future potential and therefore for us all, breaking the heartbreaking cycle of generational poverty that undermines our success as a community and as a nation.

The Family Place provides a wealth of education and experience to motivate their participants; while offering excellent child care, socialization, and preschool experiences for the little ones, they are simultaneously teaching the young moms essential life skills: parenting and interacting with their children, finishing high school, learning to drive, nutrition and healthy cooking, writing a resume, interview skills, job internships, money management, crafts like jewelry making and quilting, and the list goes on.

It is so inspiring to see the sense of growing hope and of possibility and of self-worth and increasing competence. One by one, transformed lives are being made at The Family Place. It is both humbling and ever so worthwhile to support this work.

– Nina McCampbell, Board Member
Family Place, Inc. is a 501(c) (3) organization. Gifts are deductible to the full extent allowable under IRS regulations. Our Federal tax identification number is 03-0305264