---

Welcome to the JewelryOs® Collection Online Jewelry Shop!
The JewerlyOs® Collection is handcrafted with a unique combination of silk crochet, sterling silver, cast pewter, brass, glass beads, and natural stones. The young mothers in our Families Learning Together program take pride in the stunning products they create in the studio, and they take even more pride in earning money towards the program that helps them improve their lives and the lives of their children.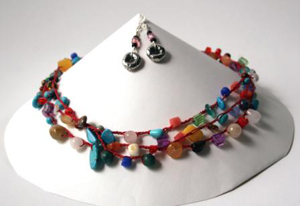 Crazy Crochet Necklace – $42.00
3 Strands with Sterling clasp. Each one is unique! Beads and silk thread will vary.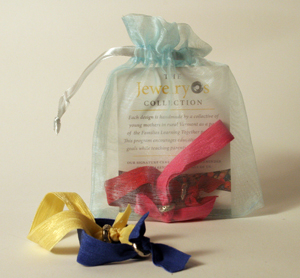 Stretch Bracelets – 2 for $5Fun stretchy bracelets that do double duty as hair ties! New colors arrive every week; choose a color or let us surprise you.Bracelet Color: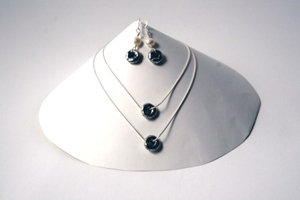 JewelryOs® Collection Charm Necklace – $26.00Available in 16″ or 18″ Sterling Chain.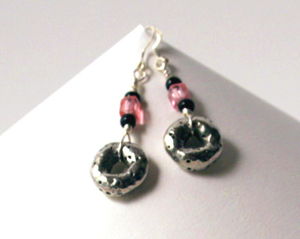 JewelryOs® Collection Earrings – $18.00All earrings are unique, hand-made creations. We have many color combinations available. Please indicate specific color requests, or the palate will be chosen for you.

JewelryOs® Collection Hoop Earrings – $18 (not shown)